Financing Available
The cost of your treatment will vary depending on your individual needs and treatment plan. We will discuss with you the cost of your treatment and each of your available payment options before you begin, so that you can make the best choice for you.
CareCredit health, wellness and beauty credit card
For dental procedure financing
Think of CareCredit as your own health, wellness and beauty credit card. Whether it's oral surgery, getting a crown or a general check up, you shouldn't have to worry about how to get the procedures you want. That's why we're pleased to accept the CareCredit health, wellness and beauty credit card. CareCredit lets you say "Yes" to recommended surgical and non-surgical dental procedures, and pay for them in convenient monthly payments that fit your financial situation.
CareCredit is a healthcare credit card that helps you pay for treatments and procedures for you or your family that may not be covered by insurance. With special financing options* You can use your CareCredit card again and again for your dental needs, as well as at 200,000 other healthcare providers, including dentists, optometrists, veterinarians, ophthalmologists and hearing specialists.
It's free and easy to apply and you'll receive a decision immediately. If you're approved, you can schedule your procedures even before you receive your card. With more than 21 million accounts opened since CareCredit began nearly 30 years ago, they are the trusted source for healthcare credit cards.
Learn more by visiting www.carecredit.com or contacting our office. Ready to apply? Apply online for your CareCredit healthcare credit card today.
You'll be smiling brighter in no time! Apply Now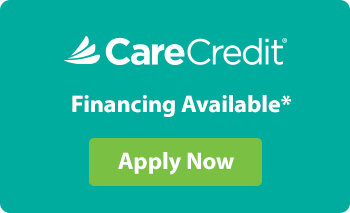 ---
Affordable Convenient Payment Options
Your smile is yours forever, and we want to make it as easy as possible for you to receive the best dental care when you need it.
---
We accept most major dental insurance
Some insurance plans include.
Delta dental
Metlife
Cigna
Aetna
Guardian dental
Call for more...
Our office staff is always available to help you with insurance claims and paperwork. We'll work with your insurance provider to make sure that your coverage meets your needs and your budget.
Please let us know if you have any questions about your insurance coverage.
---
Exclusive Unisured Dental Discount Plan
We are excited to offer a dental program membership option to help you get the oral health services you need with DISCOUNTED rates from 20% to up to 80% off dental services.
This Bright Dental Membership Plan is designed to provide affordability and greater access to quality dental care. This plan incorporates virtually all diagnostic, consultative and preventive services, providing discounts on any required services available in our practice.
With your Dental Membership Plan there are:
Flexible Monthly Payments
NO yearly maximums
NO deductibles
NO claim forms
NO Pre-authorization requirements
NO Pre-existing condition limitations
Immediate eligibility (no waiting periods)
Free consultations
SERVICES

Exams & X Rays

General Cleanings

Fillings

Root Canals

Periodontal Disease Cleanings

Dentures

Orthodontics (Braces)

Implants

Crowns

Oral Surgery

Braces

Whitening

Oral Appliances

DISCOUNT

75.00%

50.00%

15.00%

25.00%

35.00%

20.00%

35.00%

40.00%

30.00%

15.00%

35.00%

80.00%

30.00%
CALL FOR ADDITIONAL DETAILS!
---
We gladly accept all major credit cards and we are pleased to accept